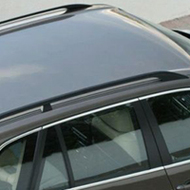 BETHLEHEM, PA – A Northampton County woman is facing criminal charges after she allegedly drove to a local police department headquarters with her son on her car's hood.
Bethlehem Township police said last Wednesday, Shaurice Jones took her 12-year-old son to a dentist in the township.
The boy refused to go into the office off Brodhead Road, and instead climbed on the hood of Jones' vehicle.
The 36-year-old Jones got into her car and drove two miles to the Colonial Regional Police Department with her son on the hood the entire time, according to police.
Jones reportedly admitted to officers to driving the two miles with the boy on the outside the vehicle; the speed limit on the road is 40 mph.
Jones, of the 300 block of Old Forge Drive in Bath, was arrested Monday and charged with child endangerment and reckless endangerment. She was free on $1,000 unsecured bail.