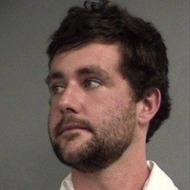 LOUISVILLE, Ky.– Police arrested a man they say was drunk when he jumped onto a horse and rode it to the track entrance at Churchill Downs Saturday evening during the Breeders' Cup.
According to an arrest report, 24-year-old Michael Wells-Rody sneaked into a restricted area of the track, mounted a horse, and rode it out of the tunnel area and into the track entrance.
When he was asked to leave, police say he became loud and disorderly.
He was arrested and taken to Metro Corrections facing charges of alcohol intoxication in a public place and disorderly conduct.